Mindanao State University – General Santos forged partnership with the Department of Science and Technology XII (DOST XII) through a Memorandum of Agreement on January 25, 2022 at the Conference Room, Administration Building. This is to collaborate in the implementation of the project entitled "Capacity-building on Micro-level Processing of Tropical Fruits and Vegetables in General Santos City" as a component project of GIA (Grant-In-Aid).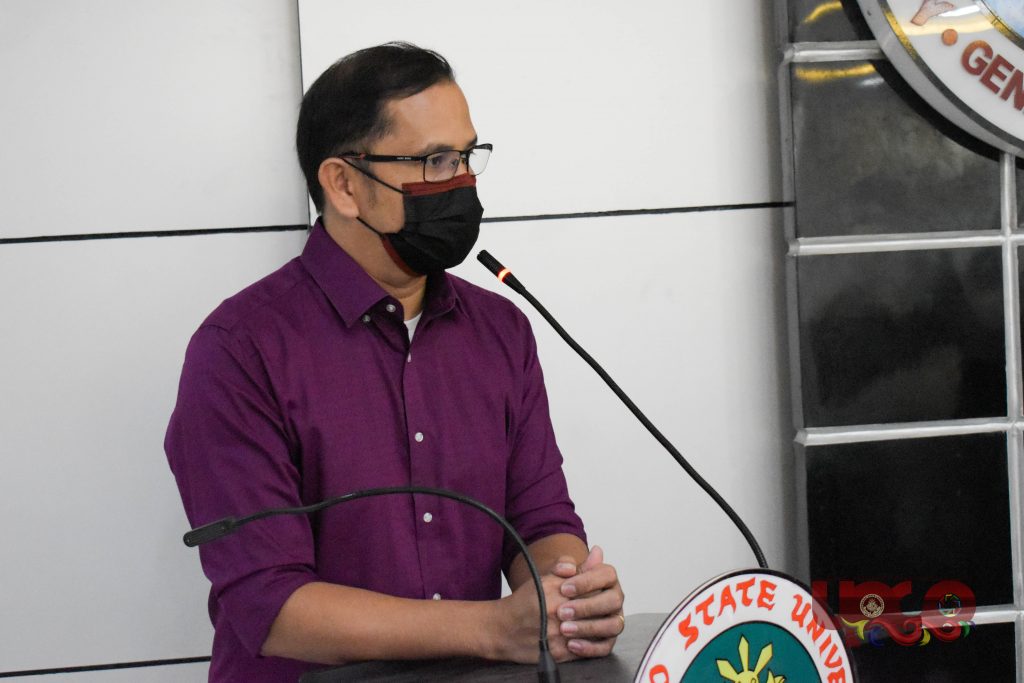 In his opening remarks, Dean Edward R. Lapong acknowledged the fruitful collaboration between the two parties and recognized the benefits it brought not only to the College of Agriculture but also to the University.
"MSU being a center of excellence can hopefully contribute much to the development of our food processing industry in this part of the region. I am very thankful to MSU-Gensan…hopefully we can have more partnership especially in terms of research," said Engr. Sammy P. Malawan, Regional Director of DOST XII. Engr. Malawan also added that they will continue to support the University in its future endeavors especially for its research-based activities.
"This is an opportunity in our part because DOST is one of the very important pillars of the national government. I think what keeps us moving, what keeps our government moving is because of the efforts of the Department of Science and Technology," stressed by OIC-Chancellor Usman D. Aragasi. He also expressed his high hopes for the productive years the partnership will result to.
Furthermore, Vice Chancellor for Academic Affairs Mishell D. Lawas expressed her gratitude to the DOST XII team. "Signing this MOA with you today affirms our commitment to be relevant and responsive as a university to the needs of the community and the city specifically in terms of human resources to provide trainings and capacity-building activities."
In her message, Vice Chancellor for Research and Extension Edna P. Guevarra also extended her full support for the said collaboration. "We assure you with the new leadership that we have…all the support will be given to the College of Agriculture and to the DOST. MSU is really glad to offer our technical expertise on this project."
Also present during the MOA Signing were the DOST XII delegates, faculty force of the College of Agriculture and University officials: OIC-Vice Chancellor for Administration and Finance Nurleila G. Canacan, OIC-Vice Chancellor for Planning and Development Sheila J. Loable, Campus Secretary Norman Ralph B. Isla, Internal Audit Services Director Lorraine M. Dagalangit, Director of the Office of the Student Affairs Paisar Gadiaware, Research Director Jovanie C. Espesor and Extension Services Assistant Director Keno Jay M. Balogbog.
The project signed into partnership is expected to upscale the capacity of our local famers and other agricultural stakeholders in the micro-level processing of tropical fruits and vegetables in General Santos City. The University is filled with immense gratitude for the confidence entrusted by the DOST XII in co-organizing the said project.