Mindanao State University-General Santos sends its warmest congratulations to its Magna Cum Laude graduate, Engr. Laurence Lee Pajarillo, for placing 5th in the recently concluded February 2023 Mechanical Engineering Licensure Examination. Engr. Pajarillo received a rating of 93.35% and was among the 3,774 passers out of 6,070 examinees who took the examination.
We also send felicitations to all our newly licensed Mechanical Engineers. With their remarkable performance, the University secured a 78.13% institutional passing rate with the national passing rate of 62.17%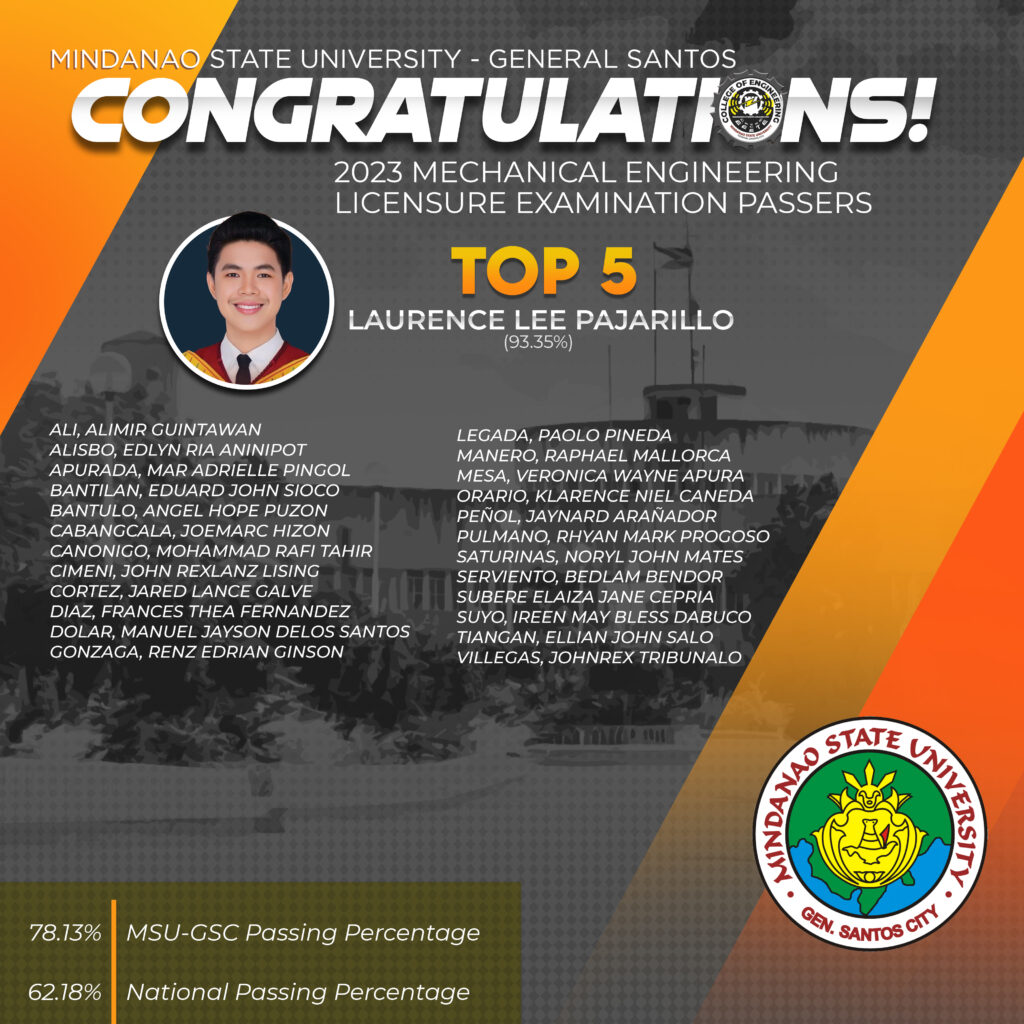 With yet another outstanding board performance, we congratulate the College of Engineering, the Mechanical Engineering Department, and all service colleges for taking a huge role in the success of our newly minted Mechanical Engineers.